---
{{item.currency}}
{{pricing}}
---
---
{{item.currency}}
{{pricing}}
{{item.currency}} {{item.normalPrice}}
---
{{item.currency}} {{pricing}} - Out of Stock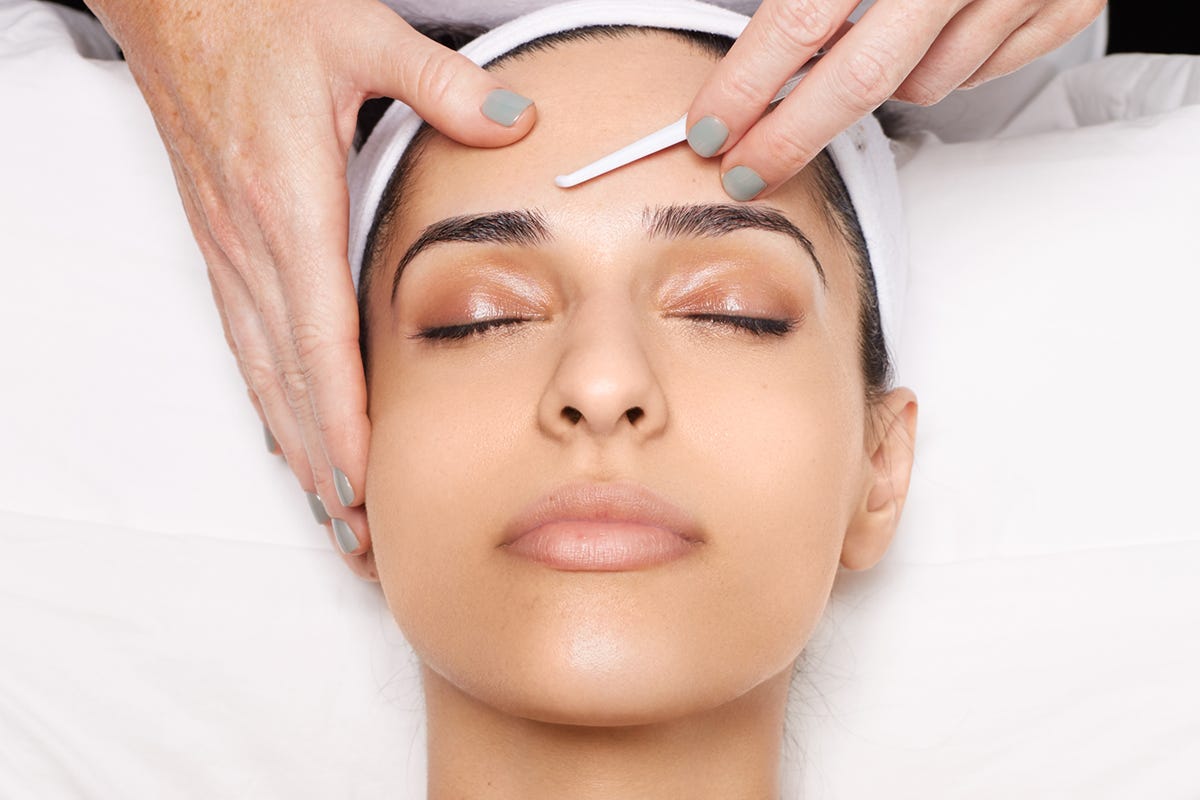 Dermaplane
Face and Neck only R 425
Decollete extra R 180
Duration 45-60 min
****
Dermaplane with Serum Infusion
Face and Neck Only R 525
Decollete extra R 250
Duration 60- 75 min
****
Dermaplane with MicroNeedling
Face and Neck Only R 960
Decollete extra R 350
Duration 60- 75 min
****
Dermaplane with XPert Peel
Face and Neck Only R 800
Decollete extra R 250
Duration 60- 75 min
****
Anti-Pigmentation Treatment Package: R 2000
1 x Dermaplane Serum Infusion Treatment
1 x MN Treatment
1 x Chemical Peel
1 x 30ml Essel Aesthet Skin Tone Corrector Serum
What is Dermaplaning?
Dermaplaning is a restorative procedure that removes the top layers of your skin. The procedure aims to remove fine wrinkles and deep acne scarring, as well as make the skin's surface look smooth.
It is a great option for clients with sensitive skin and pregnant women who are looking for a deep exfoliation.
It can be performed prior to treatments like facials, laser, microdermabrasion, and chemical peels for better product penetration.
It can be performed frequently.
It helps makeup go on smoother and more evenly.
It can help significantly lighten postinflammatory scars from past acne.
It does not make the hair grow back thicker and darker.
Dermaplaning can be used for any skin types and anyone with:acne scars, dull skin, dry skin, sun-damaged skin and fine wrinkles
What is Serum Infusion?
It is an Ultrasound Treatment to firm, lift, stimulate and regenerate the skin.
It also assist with better product penetration. It is an Ideal treatment for all skin types as we adapt the products accordingly to your skin type and
concern, ex Hydrating Treatment, Oily/Acne, Anti-Ageing, Anti-Pigmentatio or Deep Cleansing.
Who can do it?
It is ideal for men and women who are interested in improving the health and appearance of their skin.
Conditions/ problems that cannot be treated
• Active inflammatory condition including active acne, cold sores etc.
• Chronic skin disorders
• Sever Solar Keratosis
What concerns can be addressed?
This treatment can be used for any skin type and anyone with:
Acne scars
Dull skin
Dry skin
Sun-damaged skin
Fine lines and wrinkles
Excessive facial hair
What is the downtime?
This procedure doesn't require any downtime for recovery, which makes it extremely convenient.
When can I see results?
The great thing about Dermaplaning with Serum Infusion is that you can see results immediately. This is the perfect treatment a couple of days before a special event.
How often should I come for a treatment?
We recommend that you book your treatments every 4 weeks to maintain the results and to continue to see improvements in your skin