---
{{item.currency}}
{{pricing}}
---
---
{{item.currency}}
{{pricing}}
{{item.currency}} {{item.normalPrice}}
---
{{item.currency}} {{pricing}} - Out of Stock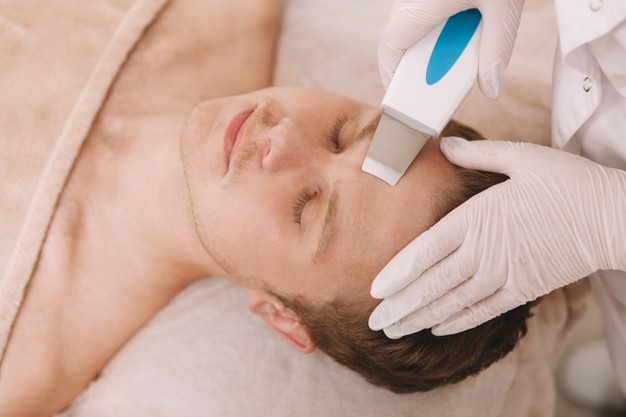 All skin treatments are tailor made in accordance with your skin type and current concerns. Let your therapists use their experience and knowledge to guide you to skin excellence. Whether your concern is sensitivity, breakouts, dehydration, dullness or wrinkles, we have professional products and techniques at hand.
Discuss your concerns with your therapist to find the best option for your skin.
Extractions will be done, but please note sometimes extractions may cause temporary inflammation.
Homecare advice will be given at the end of each treatment to maintain the results.
Ultrasound Facial R425
Duration 45 min
This treatment offers a 20 minute Ultrasound Treatment to clean, firm, lift, stimulate and regenerate the skin. Ideal treatment for all skin types as we adapt the products accordingly to your skin type and concern, ex Hydrating Treatment, Oily/Acne, Anti-Ageing, Anti-Pigmentation or Deep Cleansing.
Trilogy SkinRemedy R500
Duration 45-60min
A three-step treatment to address damaged collagen, the appearance of fine lines & wrinkles and to assist the skin to better absorb treatment products.
This treatment is a combination of 3 different non-surgical, non-invasive methods that uses Ultrasound and Radio Frequency technology and the body's natural healing process to tighten and tone your facial skin .